Venue & Hospitality
Conference Dates: May 24-25, 2018
Hotel Services & Amenities
Audio/Visual Equipment Rental.
Business Center.
Business Phone Service.
Complimentary Printing Service.
Express Mail.
Fax.
Meeting Rooms.
Office Rental.
Photo Copying Service.
Secretarial Service.
Telex.
Typewriter.
Video Conference.
Video Messaging.
Video Phone.
ATM.
Baggage Storage.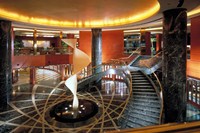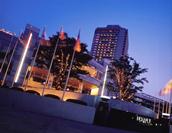 Transportation
Get on the Hanshin Expressway No. 11 Ikeda line in Toyonaka 3 min (1.6 km)
Continue on the Hanshin Expressway No. 11 Ikeda line . Drive from the Hanshin Expressway No. 16 Port of Osaka line to Port 5-chome . Take exit urban high Tempozan from the Hanshin Expressway No. 16 Port of Osaka Lin
21 min (23.1 km)
Take Minato communication / National Highway 172 Highway and Osaka MinatoSakishu tunnel to your destination in Suminoe-ku 1-chom
About City
Japan, "The Land of the Rising Sun", is an archipelagic nation comprising of about 6852 islands on the eastern edge of Asia. Out of these islands, Honshu, Hokkaido, Kyushu and Shikoku are the four main and largest islands.
People first came to Japan about 30,000 years ago. The first society, called the Jomon culture, arose about 12,000 years ago. At the time, the main islands were connected to Siberia and Korea by bridges of dry land, so people crossed on foot. Most people descended from the Mongols while others from the Ainu which explains Japan's homogeneous population.
Japan offers its visitors to explore a wide range of breathtaking sights of majestic volcanoes, magnificent coastlines and vast forests inhabited by exotic species of wildlife. Japan's coastline is one of the world's longest and there are also plenty of beaches providing swimming, snorkeling and a host of other recreational opportunities.
About 127 million people inhabit the islands of Japan. It boasts of an extremely dedicated work culture where the amount of time employees work determines their opportunities for advancement and development. A truly timeless place, Japan witnesses the fusion of ancient traditions with modern life amidst continually updating technological development which makes it an incredibly fascinating country to visit.
Japan is a country which is described as a constitutional monarchy but the Emperor has little power, however they are still revered as a symbol of the country's traditions and unity. Today, Japan has one of the world's strongest economies owing to its people's hard work, dedication and motivation.
Osaka is a large port city and commercial center on the Japanese island of Honshu. It is the third largest city in Japan and the central metropolis of the Kansai region. It's known for its modern architecture, nightlife and hearty street food. Osaka Castle, Osaka Aquarium Kaiyukan, Sumiyoshi-taisha, Dotonbori are few of Osaka's numerous points of intrigue.