Day 2 :
Fish Biology: Immunology, Physiology & Pathology
Session Introduction
National Sun-Yat sen University, Taiwan

Biography:
The research topic of our lab focus on aquaculture physiology, especially molecular stress responses. Stress is an unavoidable component of the animals in aquaculture environment. Aquaculture species under intensive culture conditions are usually exposed to diverse environmental stressors. Environmental stress would cause adverse effects on physiological regulation, including immunity. Therefore, the water quality of aquaculture pond is tightly correlated to the fitness of cultivated animals. The major goal of our research is to adopt science-based research and practices for establishing appropriate criteria for water quality management of aquaculture ponds to reduce and minimize stress and avoid the occurrence of severely harmful effects at population level.
Abstract:
Aquatic animals would naturally or anthropogenically face to environmental stress leading to many physiological disturbances, including interference in immune response. The shrimp Litopenaeus vannamei is an economically important species worldwide. Intensive farming with recirculating system is the common aquaculture practices nowadays that easily result in elevation of the levels of nitrogenous wastes, especially ammonia and nitrite. Since diseases outbreak would cause serious economic loss in aquaculture industry, the immunity of aquaculture species is the main research sector. This study aimed to investigate the potential threat of isolated and combined exposure to ammonia and nitrite to innate immunity of white shrimp through study on transcriptional and enzymatic responses of phenoloxidase (PO) system in hemocytes. The results revealed that not only the expression levels of proPO-activating system related genes, proPO1, proPO2, proPO activating enzyme 1 (PPAE1), PPAE2, prophenoloxidase-activating factor (PPAF) and serine proteinase (SP) in hemocytes but also PO activity in plasma and hemocytes were significantly decreased in white shrimp exposed to isolated and combined stress of ammonia and nitrite. These findings were suggested that rising waterborne ammonia and nitrite individually or simultaneously may cause disruption of the molecular and enzymatic responses of PO system. However, combined treatment was presumed to cause greater hemocyte injury which resulted in reduction of total hemocyte count since hemolymph ammonia and nitrite levels raised concurrently. Accordingly, elevated ambient nitrogenous wastes influenced the PO system which may make white shrimp more susceptible to pathogen infection. This study provided the useful information for further field monitoring studies and may be helpful in identifying the impact of these stressors before severely harmful effects occur.

Biography:
Shi Xizhi developed the extraction technique based on the molecularly imprinted polymer and molecularly imprinted membrane with high selectivity to pyrethroids with endocrine-disrupting properties, and obtained reliable analytical method based on GC-MS/MS for multi-residue determination of them in aquatic products and aquaculture environment. Meanwhile, the impact of their residues on the aquatic biology and environment is likely to become more apparent. Therefore, they isolated the degradation bacteria, and developed immobilization technique based on molecularly imprinted polymer, which successfully applied to the bioremediation of trace pyrethroids residue in aquaculture environments.
Abstract:
Statement of the Problem: Pyrethroids are usually applied to control insects and weeds in agriculture and fishery. The serious influence of these compounds on the aquaculture and breeding usually occurs at low residue level because of their endocrine-disrupting properties. Therefore, determining the pollution condition and removal of pyrethroids with endocrine-disrupting properties in aquaculture ecosystem is important to protect the aquaculture ecosystem and eliminate the hazards of pyrethroids to aquaculture and breeding. Methodology & Theoretical Orientation: In this study, the pollution condition, migration, and transformation of pyrethroids were elucidated by simulating a natural tidal flat ecology. Furthermore, the novel molecularly imprinted nanostructured polymers(MIPs) were fabricated by surface grafting technique and used as carrier of pyrethroid-degrading bacteria. Findings: The novel MIPs were developed and successfully used as carrier of pyrethroid-degrading bacteria, which can improve the degrading efficiency of specific trace pyrethroid. Furthermore, the degradation efficiency was investigated according to the migration and transformation characteristics of pyrethroid influenced by the immobilized bacteria onto the fabricated MIPs. Conclusion & Significance: The results obtained in this study could provide the theoretical and technological support to eliminate the hazards of pyrethroids with endocrine-disrupting compounds in aquaculture ecosystem and aquatic products.
Freshwater and Marine Fisheries/Aquaculture
Session Introduction
Melbourne Polytechnic, Victoria Australia

Biography:
Sadiqul Awal has completed his PhD at the age of 40 years from Deakin University Victoria Australia. He is currently working as a lecturer at Melbourne Polytechnic, Victoria Australia. He has published more than 20 papers in reputed journals and has been serving as reviwer in many journals. His reserach interest in aquaculture in inland ground saline water, microalgae, and estuarine environmental management
Abstract:
The issue of the salinization of Australia's inland ground water is a recurring and major environmental problem that is often the result of previous uses of the land for agricultural purposes and the use of certain irrigation practices. Inundation of land by saline water for long periods leads to its percolation into the surrounding soils, resulting in altered soil chemistry. Prolonged inundation inhibits the fixation of free nitrogen and halts mineralization, thus impairing soil fertility within a few years. The elevation of a water table that features increased salinity levels (sometimes approaching or even exceeding that of seawater) means that while the environmental ramifications are potentially massive (and include crop damage), it is true also that such waters are an untapped and largely unexplored aquatic resource. It is no doubt true that such inland areas present a wonderful opportunity to farm a variety of fish, molluscs and crustaceans (an opportunity that has thus far been realised on a relatively very small scale), but there is no doubt considerable scope to grow microalgae, which underpin the bottom of the food chain in aquatic systems and have an enormous number of potential uses. Microalgae are potentially ideal candidates for remediation of these salt affected soil and lands. Microalgae can be deployed for bioremediation at sites with highly variable salinities, without significant effects on end-product potential.
Wayamba University of Sri Lanka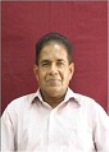 Biography:
Dr. W.M.T.B. Wanninayake (Senior Marine Biologist), formerly served as Professor of Fisheries and Aquaculture, Wayamba University of Sri Lanka and Chairman, Ocean University of Sri Lanka. A former Senior Researcher of the National Aquatic Resources Research and Development Agency (NARA), Colombo. Dr. Wanninayake earned his B. Sc. In Zoology and M.Phil.in Aquaculture (Crustacean Research ) from the University of Kalaniya, Sri Lanka and Ph. D. in bivalve research from the University of Liverpool, United Kingdom. Dr. Wanninayake contributed immensely in developing the prawn farming industry and hatchery sector in Sri Lanka. He has been recognized for introducing oysters, mussels, clams and cockles farming in Sri Lanka and is also pioneer in introducing pearl culture in freshwater reservoirs.Dr. Wanninyake is a founder member of the Asian Fisheries Forum (AFS) and Sri Lanka Association for Fisheries and Aquatic Resources (SLAFAR).He has wide experience and a profound understanding of aquaculture and aquatic environment in many European and Asian countries. Currently he serves in advisory capacity to few ministries related to his work in Sri Lanka
Abstract:
Bivalve molluscs such as oysters , mussels , scallops , clams and cockles comprise a significant part of the world's fisheries production .According to the statistics of the Food and Agriculture Organization (FAO) , over 14 million metric tons of bivalves are produced annually through aquaculture. China, Japan, South Korea ,Vietnam , Thailand , Australia , France, Spain , Canada and Jamaica are the main players in the market.
During the decade from 2000 to 2010, a rapid increase was seen in the production of bivalves and landing doubled from 7 million Mt in 2000 to more that 14 million Mt in 2010. During this period bivalves landing from the wild increased slightly from 2.5 – 3.5 million Mt while cultured bivalves doubled during the same period increasing from 6.3 -14 million Mt comprising nearly 75% of the world bivalve production.
Sri Lanka is a south Asian Tropical Island in the Indian Ocean. It has total land area of 65610 Km2 with a population of 22 million, coastal line of the Island about 1340 Km with 158,000 ha of brackish water areas (lagoon and estuaries).
The country is very rich in economically important bivalves such as oysters (Crassostrea madrasensis , Saccostrea cucullata ) mussels ( Perna viridis, P perna ), clams (Marcia opima, M. hiantina , Meretrix casta ) cockles ( Gaffrarium tumidum , Anadara granosa ) and pearl oysters (Pinctada vulgaris , P. margaritifera ) around the coastal areas .
Fishermen harvest bivalves from natural habitats in Negombo, Chilaw ,Kalpitiya , Mannar, Jaffna , Trincomalee and Southern coastal belt of the country. Though bivalve farming is not commonly practiced in the country a very high potential is available in the above specified areas. However, with the booming of the tourism Industry in coastal areas of Sri Lanka an attractive marketing atmosphere in other countries, the community based bivalve farming has started in many parts of the country through government intervention.
Bottom, rack, stake and raft culture systems are used for the farming of oysters, mussels and clams in these areas. Naturally available untapped bivalves, unpolluted marine water, cheaply available culture materials, law cost labour availability of technology and government support are also encouraging factors for investment in bivalve farming in Sri Lanka.
Key words ; Bivalve farming , oysters, mussels ,clams ,cockles .
Session Introduction
Deaprtment of Fishereis and Marine Science, Noakhali Science and Technology University, Bangladesh

Biography:
Mamun has his expertise in aquaculture system and its impact on food & nutritional security on seafood farming communities. Shrimp-prawn farming across the agro-ecologies in Bangladesh has given a new insights of the system and indicated that it is a family driven small scale polyculture system where cash crops provided higher economic return and other co-products supplies a substantial amount food fish in the domestic markets of Bangladesh. Omega-3 index of unmarried adolescent girls were in intermediate (Harris 2007) stage in higher saline areas while undesirable in lower saline areas agro-ecologies. The intra-household food allocation disparity still exist across the agro-ecologies and social well-being where the adolescent got the minimum share of food. A metric is being developed to understand the impact of aquaculture intervention on health outcomes based on these research works.
Abstract:
Aquaculture is well established for ensuring food security, economic development, improved nutrition and poverty alleviation. But the shrimp and prawn farming issues due to socio-economic and environmental degradation require further consideration. However very little effort has been given to provide a holistic scenario of shrimp-prawn farming and its direct and indirect impacts on food and nutrition security in LIDCs including Bangladesh. This multi-disciplinary work was aimed at identifying the existing farming systems at different agro-ecological landscapes in the south-west coastal seafood farming area in Bangladesh and its impact on community food security.
Methodology & Theoretical Orientation:
On the basis of surface water salinity level, the shrimp-prawn farming areas were divided into four different agro-ecological zones: (high saline (HS)>10ppt, medium saline (MS)<10>5, low saline (LS)<5ppt; freshwater (FW) area 0ppt). In depth survey both in farm and household level were executed. Social well-being categories (better-off and worse-off) were practiced according to Haque (2007). The criterion for selection of households was having at least one unmarried adolescent girl (10-18 years old). 24hrs foods recall method and food frequency questionnaire were developed and administrated with two replications and the anthropometric data height, weight, age, sex, MUAC were collected to address the preparedness for critical 1000 days issues. Blood samples from finger tips were collected and dried on a sample pad to identify the n-3 fatty acid level being one of the vital biomarkers to address the adolescent health outcomes that are mostly related to seafood consumption.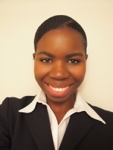 Biography:
Amina Moss has graduated from the College of The Bahamas with a Bachelor's degree in Biology minor in Chemistry, and has obtained her Master's degree in Fisheries Sciences from Kagoshima University, Japan by researching the use of marine snails in the feeds of Kuruma shrimps. Continuing with her passion in aquaculture and finding ways to use natural Bahamian resources to feed kuruma shrimps, she hopes to find optimum ways to grow marine shrimps and lobsters with locally available ingredients, including mollusks
Abstract:
To determine the effects of supplementing phospholipids (PL) derived from marine snails, Buccinum striatissimum, into the diets of juvenile kuruma shrimps (Marsupenaeus japonicus), a 40-day feeding trial was conducted. Five triplicate diets were formulated to contain varying levels of snail PL at 0%, 0.5%, 1%, 1.5%, and a negative control, where only pollock liver oil was supplemented. Juvenile kuruma shrimps (initial body weight 1.96 ± 0.14g) were placed into 15 20-L capacity rectangular polyvinyl chloride tanks, with stocking density 10 shrimps per tank. The results showed that supplying 1% and 1.5% snail PL significantly improved growth in kuruma shrimps. Apparent feed efficiency ratio, specific growth rate and apparent protein efficiency ratio were significantly improved in diets that were supplemented by snail PL (P<0.05). Shrimps fed 1.5% snail PL had a significantly higher protein content (P<0.05) than other treatment groups. Stress resistance was also significantly higher in shrimps fed diets containing 1% and 1.5% snail PL, however no significance was found when comparing with the negative control. Furthermore, shrimps fed diets containing 0.5% and 1% snail PL had significantly higher amounts of total hemocytic count (P<0.05) than the negative control, while shrimps fed 1% snail PL had significantly higher viable cells than the negative control (P<0.05). Higher levels of highly unsaturated fatty acids, especially C22:6n-3, were found in shrimps fed 1% and 1.5% of snail PL compared with other treatments (P<0.05). These results suggest that supplementing 1-1.5% snail PL was efficient in enhancing the growth, stress resistance, protein efficiency ratio and to some extent the immune response in juvenile kuruma shrimps.
College of Fisheries,India

Biography:
Abstract:
The present investigation was taken up to assess the status of pelagic fish biodiversity off Mangalore coast (Lat. 12°50'54"N; Long. 74°50'11"E). The data for the present study was collected from the trawlers and purse seiners operating from Mangalore fishing harbour over a period from September-2012 to April-2013 and sampling was done once in fortnight. A total 69 species belonging to 49 genera, 20 families and 6 orders were recorded during the study period. Oil sardine contributed 26.97% of total landing followed by Indian mackerel (26.30%). The family Carangidae contributed 21.74 per cent of total number of species, followed by Clupeidae 17.39%. Diversity indices such as Margalef's richness index, Shannon- Wiener index (Hꞌ), Simpson index (λ), Hill diversity number (N1) and (N2) and Evenness (Jꞌ) were calculated. The values of Shannon-wiener index (H') (at log10) ranged between 1.1553 and 1.2679. The average value recorded was 1.20, whereas highest value was recorded during month of October 2012. The Simpson index (λ) ranged from 0.0650 to 0.0979, the average value was 0.0836. Highest values for Hill diversity number (N1) and (N2) were recorded during the month October 2012 and lowest during the month of November 2012.The value of evenness (Jꞌ) ranged from 0.8134 to 0.9311. It was found to be lowest during the month of October 2012 and highest during January 2013. Hierarchical cluster analysis technique showed the similarity in species composition and abundance was observed between the month of October and December 2012 (97.92%) and minimum inter-relationship was between September and December 2012 (64.27%).The same pattern was also evident in the Non-metric Multi Dimensional Scaling plot where samples from Monsoon fell on one side and those from post-monsoon and pre- monsoon on the other side of the map demonstrating the close similarity with (80%) in species composition and abundance during different seasons. The stress value, which was overlying on the MDS plot (0.01), showed an excellent ordination of the samples collected. Studies have indicated that the Mangalore coast is one of the major fishing harbour and having rich biodiversity, during the study period there was good recruitment to the fishery immediately after the ban period, but the increased recruitment did not last for more than 2 to 3 months, a good deal of pelagic biodiversity was observed.

Biography:
Abstract:
The present study deals with length-weight relationship of Atropusatroposfor which no information is available on this aspect from Mangalore coast. Therefore the present investigation was undertaken. Fish samples were collected from fish landing center (Mangaluru) and fish market. The regression coefficient of male was found to be lower than female. From this observation it may be opined that female gained more weight with increase in length compared to male. Data on seasonal variation in condition factor (Kn) showed that Kn values were more or less similar in both the sexes, indicating almost identical metabolic activity. Gonadal development and high feeding intensity are the factors which influenced the condition factor. The seasonal fluctuations in the relative condition factor of both the sexes could be attributed to the sexual cycle, food intake and environmental factors. From the present study, it can be inferred that the variation in the condition of Atropusatroposwas due to feeding activity and gonadal maturity

Biography:
Ryuichiro Miyazawa studies about T cell maturation and autoimmunity using zebrafish and ginbuna crucian carp models. Generally, zebrafish has been used as a model for embryogenesis. However, in these days, zebrafish is being used as a model of immune diseases. Lacking tools such as CD4 and CD8 mAb makes us difficult to comprehend the immune responses. In order to establish the immunological tools for zebrafish, he tries to apply anti-ginbuna CD4-1 and CD8α mAbs to zebrafish. He confirmed that anti-ginbuna mAbs react with zebrafish lymphocytes through gene expression analysis and dual staining with anti-hZAP-70 mAb.
Abstract:
Statement of the problem: The two major subsets of T lymphocytes, helper and cytotoxic T cells, are defined by expression of CD4 or CD8 glycoproteins, respectively. Activation of CD4 T cells leads to their proliferation and differentiation into effector or regulatory cells that mediate or control the immunity; whereas, CD8 T cells destroy virus-infected cells as cytotoxic T cells. Both are essential for protecting the host from pathogens. Therefore, it is important to understand the function of CD4 and CD8 T cells. However, analysis of fish immune mechanisms has been hampered by the lack of suitable tools such as monoclonal antibodies (mAbs) against CD4+ and CD8+ T cells. Methodology & Theoretical Orientation: We have generated mAbs against CD4-1 and CD8α in ginbuna crucian carp. In this study, we analyzed the cross-reactivity of these antibodies against the lymphocytes from eleven cyprinid species by flow cytometry. According to the reactivity of antibodies, we categorized them into high-, medium- and low-reactivity groups. Additionally, we cloned the ORFs of CD4 and CD8 and analyzed their protein sequences from each fish. Findings: We identified that lymphocytes from four fish species cross-reacted with ginbuna CD4-1 mAb and lymphocytes from seven species cross-reacted with ginbuna CD8α mAb. High-reactivity group shared similar sequence characteristics with ginbuna CD4-1 and CD8α, especially in terms of the candidate epitopes of antibodies. By comparing the sequences of each groups, we identified the potential candidate epitopes, including a few epitopes for CD4-1 mAb, and one epitope for CD8α mAb. Conclusion & Significance: The epitopes of our antibodies have been well-conserved in examined cyprinid species. Our antibodies will be available for analysis of the immune mechanisms in cyprinid fish. Furthermore, present strategy can be applied to predict the epitope recognized by antibodies in other fish species than cyprinid.
Asian Fisheries Management
Session Introduction
Kasetsart University, Thailand

Biography:
Kulapa Kuldilok is lecturer at Department of Agricultural and Resource Economics, Faculty of Economics, Kasetsart University, Thailand. Her interests range from Fisheries and Aquaculture management as well as, agricultural production and marketing. Her previous research included in Strengthening Aquaculturist Capacity via Community Organization, Capacity Building for Thai Fish Farmers towards ASEAN Economic Community: Status and Outlook, and Study on Efficiency of Wholesale and Retail Markets of Royal Project's Safe Fruits, Vegetable and Coffee Product and Consumers Demand on Safe Fruits, Vegetable Product and Coffee.
Abstract:
Most of aquaculturists in Thailand are small scales and individual farms therefore the development of aquacultures needs to be managed as community organizations to increase higher power of negotiation from the middlemen. Selected community organizations included Chacheongsao Province Sea Bass Aquaculturist Network Group as non-juristic organization, Tambon Tasoong Aquaculturist Group registered as juristic organization, two tilapia aquaculturist cooperatives including Pan Fisheries Cooperative, Ltd., and Nakornnayok Aquaculturist and Processor Cooperative, Ltd., and shrimp aquaculturist cooperatives in four watersheds i.e. Samroyyod-Pranburi, Tatong, Pak Phanang, and Chanthaburi. The purposes included 1) the study of cost-return in aquaculture groups 2) Analysis on the factors of success of the community organization 3) Study factors of success and guidelines to strengthen aquaculturist capacity via community organization. Data were collected from deeply interviewing 30 group members and 10 leader communities and local government agencies in each organization. The research methods are cost-return, Context Input Process and Product (CIPP model), SWOT-TOWS analyses and member participation. The results show that the cost-return of fish aquaculture in Pan Fisheries Cooperatives and Sea Bass Aquaculturist Network Group can earn profit while Nakornnayok Aquaculturist and Processor Cooperative face loss. In the case of shrimp, three shrimp cooperatives in Tatong, Pak Phanang, and Chanthaburi can earn profit excluded Samroyyod-Pranburi. There were four internal factors of success in establishing community organization. The first two factors were resource persons including the members and the leaders. The third factor was organization office and running capital. The fourth factor was the community operation. There should as well be external support and opportunity for successful operation. Recommendations for community organization development included 1) Member development to realize that collaboration was to strengthen their capacity. 2) The leaders must be honest and fair and available for organization work, as well as be acceptable among the members. 3) There should be office to conveniently serve the members especially funding. 4) The organization should offer full services to members including production promotion, provision of input supplies, information provision, and collaboration with relevant agencies.
Fisheries Management and Policy
Session Introduction
ECOFISBD Project, World Fish Bangladesh and South Asia, Bangladesh

Biography:
Atiqur Rahman Sunny has completed his MS in Coastal and Marine Fisheries at the age of 24 years from Sylhet Agricultural University, Bangladesh. He is the Research Assistant of World Fish Bangladesh and South Asia, a leading research organization. He has published 1 paper, 2 book chapters in reputed journal and book. He has participated in 5 International conferences and 5 papers are on the way of publication. The author has 4 years of experience to work closely with coastal fishing communities of Bangladesh which is considered as one of the most vulnerable communities of the world.
Abstract:
Sanctuaries are an important management tool for conservation and management of fisheries resources. This study analyse the socio-economic and ecological benefits of Hilsa sanctuaries that were declared in the Meghna, Padma and Andharmanik river to protect single most important Hilsa species. Both qualitative and quantitative data were collected from six communities located in five Hilsa sanctuaries. Livelihood status of the fishers' was studied and their perceptions regarding the performances of the Hilsa sanctuaries were analyzed. Majority of the fishers believe that sanctuaries are important for Hilsa conservation and enhanced production but closure of fishing during ban period have stopped their income and enhance sufferings for the community due to extreme poverty, inappropriate fisher's list, inadequate incentive, corruption, nepotism and poor infrastructural development. To achieve the goals, conservation of Hilsa fisheries without undermining the sustainability of dependent livelihood - wide ranges of issues need to be taken into consideration. The compensation scheme needs to be sufficient, more transparent, inclusive and equitable for further conservation success along with the access of alternative income generating activities (AIGAs). Thus, a challenge for policy makers is to find a solution that benefits both the fishery conservation and poverty reduction. Involving local fishers and sharing responsibilities among different stakeholders for managing hilsa sanctuaries by introducing co-management approach successfully could be an effective solution.